CORPORATE RESPONSIBILITY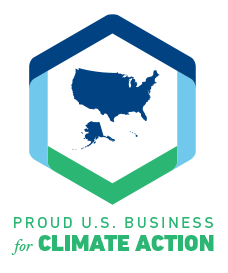 RM2 are committed to policies across our business and activities that follow the spirit and letter of the law and highest ethical standards. We endeavor to maximize our sustainability profile and to act with the interests of all our stakeholders including clients, shareholders, employees and the communities in which we operate. By operating a pool of reusable, logistically-efficient and highly durable pallets, RM2 supports our customers' evolution towards a circular economy.
ENVIRONMENTALLY SUSTAINABLE PALLETS
Life Cycle Analysis Shows Reduced Environmental Impacts of RM2 BLOCKPal™ Pallets:
31% Lower Acidification Potential
44% Lower Eutrophication Potential
Download LCA Executive Summary

Greater Durability Enables a Circular, Pooled Model
BLOCKPal pallets have a lifetime of 150+ uses, so only 20% as many pallets are needed for the same number of pallet trips vs. wood pallets.

Lighter Weight Reduces Fuel Consumption
21% reduction in greenhouse gas emission during pallet use, driven mainly by BLOCKPal's lower weight.

Real-time Asset Tracking Lowers Loss and Waste
Embedded RM2 ELIoT® device tracks each pallet's location in real time, all but eliminating pallet loss and waste.

No Hazardous Chemicals
The composite material from which the BLOCKPal is constructed does not need treatment with harmful chemical agents for infestation control or fire resistance which affect both use and disposal.
RESPONSIBLE MANUFACTURING, CLEANING, AND LOGISTICS
RM2 is committed to achieving the highest environmental standards across its operations. We seek to reduce potentially adverse impacts of our operations through innovation and best practice.

Efficient Pallet Manufacturing
RM2 is committed to reducing the impact of our pultrusion, fabricating and assembly operations by actively seeking out and implementing new technologies with reduced environmental impact and selecting suppliers with similar eco-efficient strategies.

Eco-friendly Cleaning
RM2 pallets are washed using the same effective cleaning product specialist food companies, catering companies and food preparation businesses use for sanitisation of their production facilities and equipment.

Efficient Logistics Network
RM2 utilizes a nationwide network of over 30 strategically-located logistics depots to minimize the transportation miles needed to service our customers.
EMPLOYEE HEALTH, SAFETY, AND EQUALITY
Our employees are the driving force behind RM2's success. We believe in providing each employee a safe and equitable work environment in which they can grow and thrive.

Health and Safety
Prevention of accidents and the welfare of employees and others are paramount. To help realize our zero-accident ambition we have put in place a series of initiatives and health and safety managers have direct reporting lines to senior management. Safety is a standing agenda item at management meetings.

Fairness in the Workplace
RM2 are committed to fair employment practices, including the prohibition of all forms of discrimination. We are also committed to the development of our employees, providing them with opportunities and rewarding them fairly. By providing equal access and fair treatment to all employees on the basis of merit, RM2's success is assured while enhancing the progress of individuals and the communities where our businesses are located. RM2 is committed to observing all applicable labor and employment laws wherever we operate.