One of the biggest lessons learned from the global pandemic is the absolutely critical nature of supply chain visibility. Early in the pandemic, as nations shut down their economies in an effort to "flatten the curve," products all along the world's supply chains were thrust into limbo, becoming virtually invisible to buyers and sellers.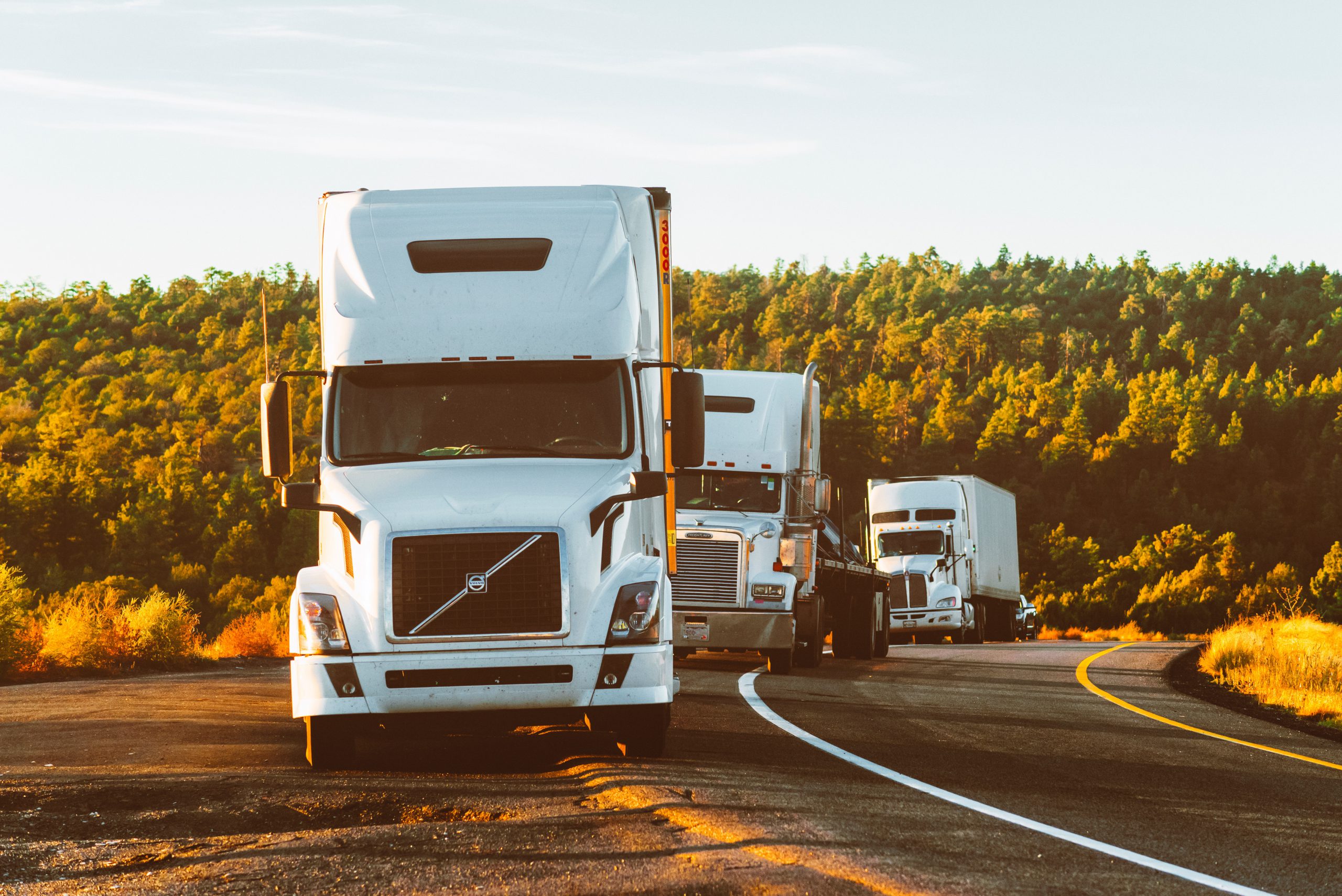 This lack of visibility caused major disruptions to manufacturers that suddenly couldn't get raw material or needed components as well as to retailers whose shelves were suddenly bare of necessary commodities like toilet paper and disinfecting cleansers. Produce and meat producers, products that are both time and temperature-sensitive, also endured epic disruptions and losses. Finally, as COVID-19 vaccines finally came online, new challenges were presented due to the extreme cold chains required to safely distribute the potentially life-saving pharmaceuticals.
The lack of supply chain visibility is not a new challenge. The lack of accurate, cost-effective asset and product management tools cost companies billions in losses each year. In North America and Europe alone, approximately 10% of perishable food losses occur during distribution. A chief driver of these losses is temperature issues and the spoilage that occurs when products aren't maintained in a properly refrigerated environment.
Even in developed countries using a sophisticated cold chain, monitoring of that chain is inadequate as is data sharing. Think about the losses that could be avoided if an alert was sent when less than optimal temperatures were detected. Real-time alerts and subsequent response could save tonnes upon tonnes of costly products from waste.
There are other consequences of lack of supply chain visibility. According to a study released by the National Retail Federation in December 2019, 97% of retailers experienced organized retail crime in 2019 and 68% had seen an increase in organized retail theft. Nearly 75% of retailers had lost merchandise due to cargo theft, followed by 59% of theft that occurred on the way to distribution centers. The study also found 56% said they were setting aside more technological resources to the issue and 44% will bump up their loss prevention spending. And this was pre-COVID!
The final nail in the coffin of potentially preventable losses is £150 million ($208 Million U.S.) in annual cost associated with loss of reusable assets like pallets. Who needs that?
Securing Supply Chain Visibility: The Best Path Forward
Supply chain visibility is a problem we all want to solve. For the sake of this discussion, we're exploring supply chain visibility from the pallet perspective. Traditionally, pallet users have had to "go it alone" as technology and pallets weren't exactly used in the same sentence. Now, however, pallet makers and poolers have listened carefully to customer concerns and are responding with a number of tech-based solutions, ranging from RFID tagging of pallets to GPS to full Internet of Things (IoT) solutions. Let's take a look at each.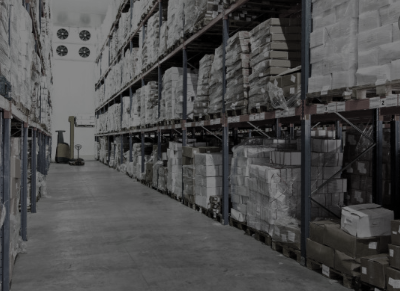 RFID
RFID stands for radio-frequency identification, which uses radio waves to transmit information from RFID tags attached to an item—in this case, pallets— to an RFID reader. A tag contains a sensor that enables the transmission of data to a reader. Each sensor typically contains unique identifiers, that is, information it's tracking. The RFID reader can scan more than 100 tags simultaneously and does not require line-of-sight visibility to capture data.
RFID has its advantages. It is simple to implement with all pallet formats: wood, plastic, and composite. The RFID tag is attached to the pallet. The user of the RFID-enabled pallet uploads information about the shipment to a database at the time of use. The pallets become instantly identifiable and can be used to track inspections, movements across the supply chain, and receipt of goods clearly and in real-time anywhere along the supply chain, avoiding logistical confusion. RFID is effective at reducing loss of pallet assets. In wood, plastic, and composite pallets, losses drop to 2%.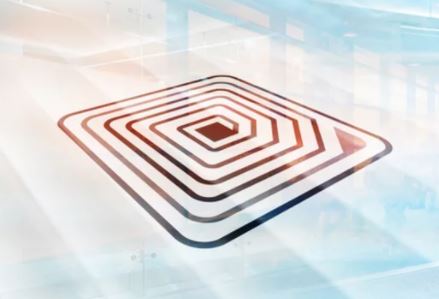 RFID has disadvantages. RFID tags require readers at all points of your supply chain. This fixed infrastructure has to be connected, making implementation a costly and resource-intensive investment Further, while passive readers are common, they are typically fixed in place to scan items passing through a doorway, for example. Handheld readers must be used in order to scan tags throughout the warehouse or while unloading trucks, which requires human intervention and therefore additional labor and associated costs.
The durability of RFID tags is questionable. While resilient to exposure to sun and rain, the wrong placement on a pallet makes them vulnerable to damage. A dropped pallet or errant forklift can destroy an RFID tag. Another point of failure—materials like metal or liquids loaded on the pallet can impede the signal.
GPS Pallet Tracking
Did you know GPS was first launched during the Cold War in 1973 by the U.S. Department of Defense? Initially, the system was for military use only. In the 1980s, U.S. President Ronald Reagan decided that GPS should be available to the general public. However, it wasn't until 2000 that commercial GPS users had access to high-quality GPS signals available to the military. Today, GPS is routinely used in vehicles, mobile phones, and other items, including pallets, for location and tracking purposes.
GPS, more commonly known as GNSS, pallet tracking is a relatively high-cost solution for tracking a single pallet or multiple pallets due to both infrastructure, hardware, and data charges. For this reason, GPS systems are usually used to track the location of high-value assets such as cars or entire truckloads or containers of cargo. For these applications, GPS is easy to install and can pinpoint position on web-based GPS tracking software viewable on a desktop or smartphone. Some systems offer instant alerts on a tag's entry or exit from a pre-set geofenced area.
GPS pallet tracking has some real disadvantages. Once out of the line of sight, signals have been known to fail, you can't always count on the quality of the data, and each unit uses a tremendous amount of energy to operate, requiring frequent battery replacements, driving up maintenance and labor costs in addition to making the systems less reliable than other alternatives.
Internet of Things (IoT) Enabled Pallets
IoT-enabled pallets are quite literally the new kid on the block with very few companies offering this state-of-the-art technology. RM2, with our BLOCKPal pallets and embedded  ELIoT™ technology,  is one of them. We are the only company that couples IoT technology with high-performing composite pallets to ensure transactions are executed as promised, on time in full (OTIF).
What is an IoT-enabled pallet? The short answer is that it connects a pallet directly to the Internet via the Cloud thus creating an end-to-end logistics intelligence optimization and tracking solution. Translation: you always know where your pallets are using your smartphone or desktop. Here's how it works:
IoT sensors are embedded in RM2's composite pallets to capture location, temperature, shock and tilt, and movement.
The data the sensor collects is transmitted via a high-speed LTE-M network to RM2's secure cloud database. RM2's sensors have global connectivity on 2G and access to all Cat M networks.
RM2's powerful analytics software gives context and meaning to the data for real-time, actionable supply chain insights. In other words, the customer always knows where goods are in the supply chain, what condition they're in, and the arrival time.
In addition to always knowing a pallet's whereabouts within the supply chain, RM2 ELIoT™ pallet users also receive real-time alerts on shipment status that may indicate out-of-the-ordinary handling or changes in temperature. The last is extremely critical for everything from fresh meats and seafoods, fresh produce, cut flowers, and pharmaceuticals—any product sensitive to temperature changes.
This visibility does not require scanners, other external devices or investment. ELIoT™ pallets speak directly to the Cloud. Access to data and analytics is via RM2's Cloud Systems and can be easily integrated into a customer's IT infrastructure via standard APIs.
Another big difference between IoT-enabled pallets from RM2 and RFID and is loss results. RM2 ELIot™ pallets have proven to reduce loss of the pallets themselves to less than half a percent versus 2-3% and higher for tech-enabled wood and plastic pallets.
Lastly, IoT-enabled pallets like RM2's ELIoT™ are smart in their own right but ultimately become more powerful when part of an interconnected ecosystem of supply chain events.
Where the Rubber Meets the Road
Overall performance, specific use case, and ease of implementation are critical factors when choosing tech-enabled pallets. As with everything else, cost is another factor. There are several things to consider in terms of cost: pallets, technology, infrastructure, and cost over the life of the solution.
One final lesson from the global pandemic is that we all need to expect the unexpected and plan for it. For those who are responsible for supply chains, now is the time to mitigate the risk of business-altering disruptions and as this post explains, supply chain visibility is a powerful solution. The best options provide not only visibility but also actionable, real-time alerts and ongoing data that puts control back into your hands regardless of what life, nature, or man throws at you.
RM2 invites you to connect to discuss your specific needs and how our ELIoT™ can deliver the exact solution you're looking for. Start the conversation here.