Distribution can be quite complex, regardless of the product. When shipping perishables such as foods and pharmaceuticals, things get even more complex. From extreme temperatures to long shipping distances to regulatory requirements, cold chain shipping is no easy task. To ensure safe, compliant distribution over both short and long distances – the pallet you choose matters.
Not All Pallets are Created Equal
While wood pallets have their place in the certain supply chains, they are often not a viable option for shipping highly fragile consumables, medicines, and other perishable products.  Wood pallets host  problematic microorganisms like fungus and mold, and other types of contamination such as bacteria and can easily be absorbed into wood. In fact, a 2015 ABC report found 43% of wood pallets used in food transit tested positive for traces of bacteria.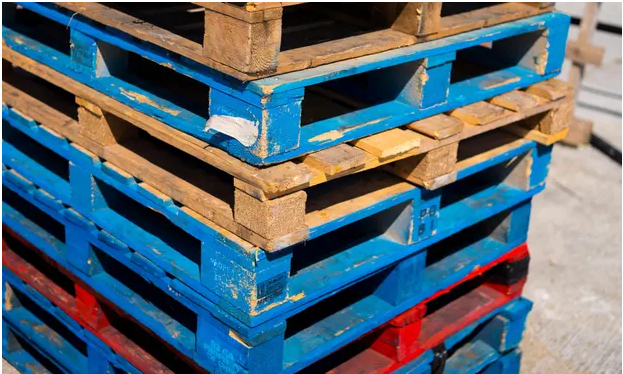 Many pallets are cleaned to ensure they're ready to reuse, but the sanitization of wood is not always reliable, as the wood must absorb the cleaning solution to be effective.  This, in addition to the harshness of the cleaning chemicals used and the dust, debris, and hardware of the pallet – pose amplified opportunities for contamination or injury.
RM2 BLOCKPal™ – The Better Alternative
RM2's BLOCKPal pallets are the preferred solution for cold chain shipping.  These non-porous pallets are hygienic, constructed using a strong and durable composite material, with the ability to withstand extreme temperature shifts.
Wide Temperature Range – BLOCKPal pallets are built to endure varying temperatures, offering the widest range from -40° F to 176° F.  The pallets maintain their durability and dependability because they do not become brittle in cold environments or flexible in hot environments.
Hygienic and Easy to Clean – BLOCKPal pallets are non-porous and naturally easy to clean and more resistant to chemicals, pests, and bacteria.  RM2 pallets are sanitized using an ISO 22000 two-step cleaning and disinfecting process.
Non-Shedding – BLOCKPal pallets do not have the dust and debris commonly associated with wood pallets – minimizing the threat of pallet-related foreign materials.
Environmentally Friendly – 150+ more lifetime uses per pallet means 20% as many pallets for the same number of trips – reducing the global warming potential by 21% and energy demands by 50%.
Fire Resistant – Built with naturally fire-resistant materials, there are no additions of toxic or carcinogenic chemicals needed for the pallets to meet fire safety standards.
Logistically Optimized – BLOCKPal pallets were designed and engineered to accommodate the most challenging supply chains.  Logistically optimized, BLOCKPal pallets were crafted to be 26% lighter, with a 0.67" lower profile than the average block pallet. BLOCKPal pallets also offer a decrease in wear on equipment and an increase of 17% more pallets per backhaul truckload.
IoT Connected Technology
Every BLOCKpal™ pallet is embedded with our autonomous IoT sensor technology – RM2 ELIoT®, making pallet and product information visible and traceable without added hardware or IT. Sensor data is transmitted to the cloud via the LTE-M network, producing the pallet's location and condition, whether in transit or inside. With the use of automated tracking of chain of custody, temperature, and shock events, supply chain visibility is enhanced.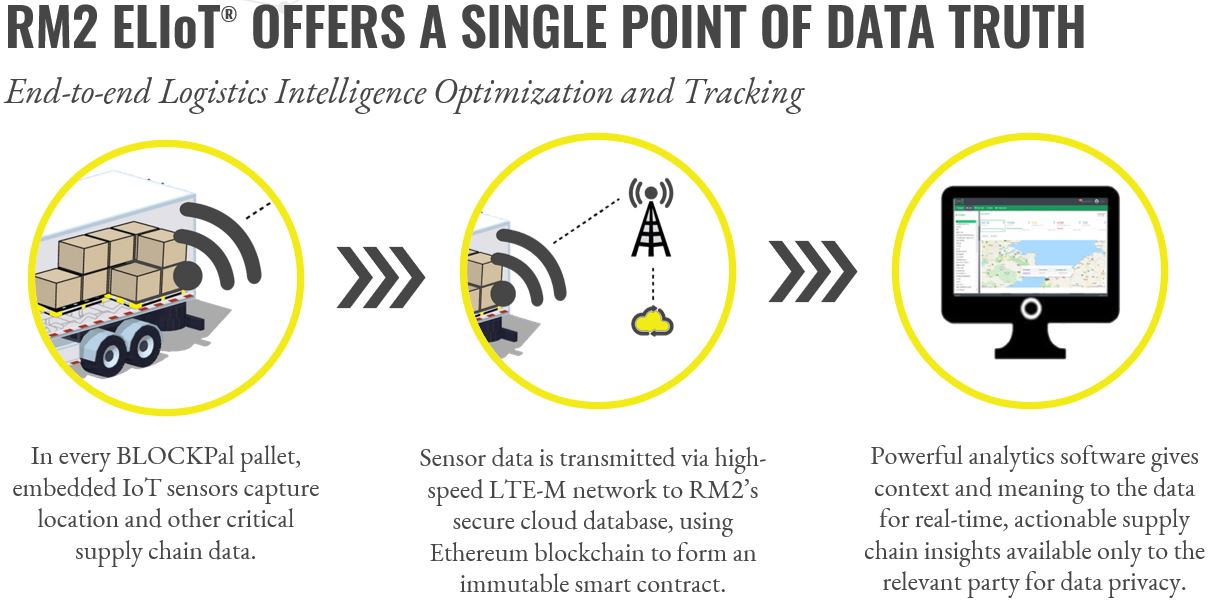 When contemplating the multitude of pallet options available for use in cold chains, educate yourself and your team about the pallets available to you.  Consider selecting BLOCKpal™ pallets to minimize the risk of illness and the contamination of consumables and delicate products, all with minimal environmental impact.  BLOCKpal™ pallets with IoT technology are among the most hygienic, dependable pallets on the market, while also offering the greatest cost savings to your bottom line.
To learn more about how BLOCKPal can help optimize your loads, contact us.